PRECAST BOLLARDS
Products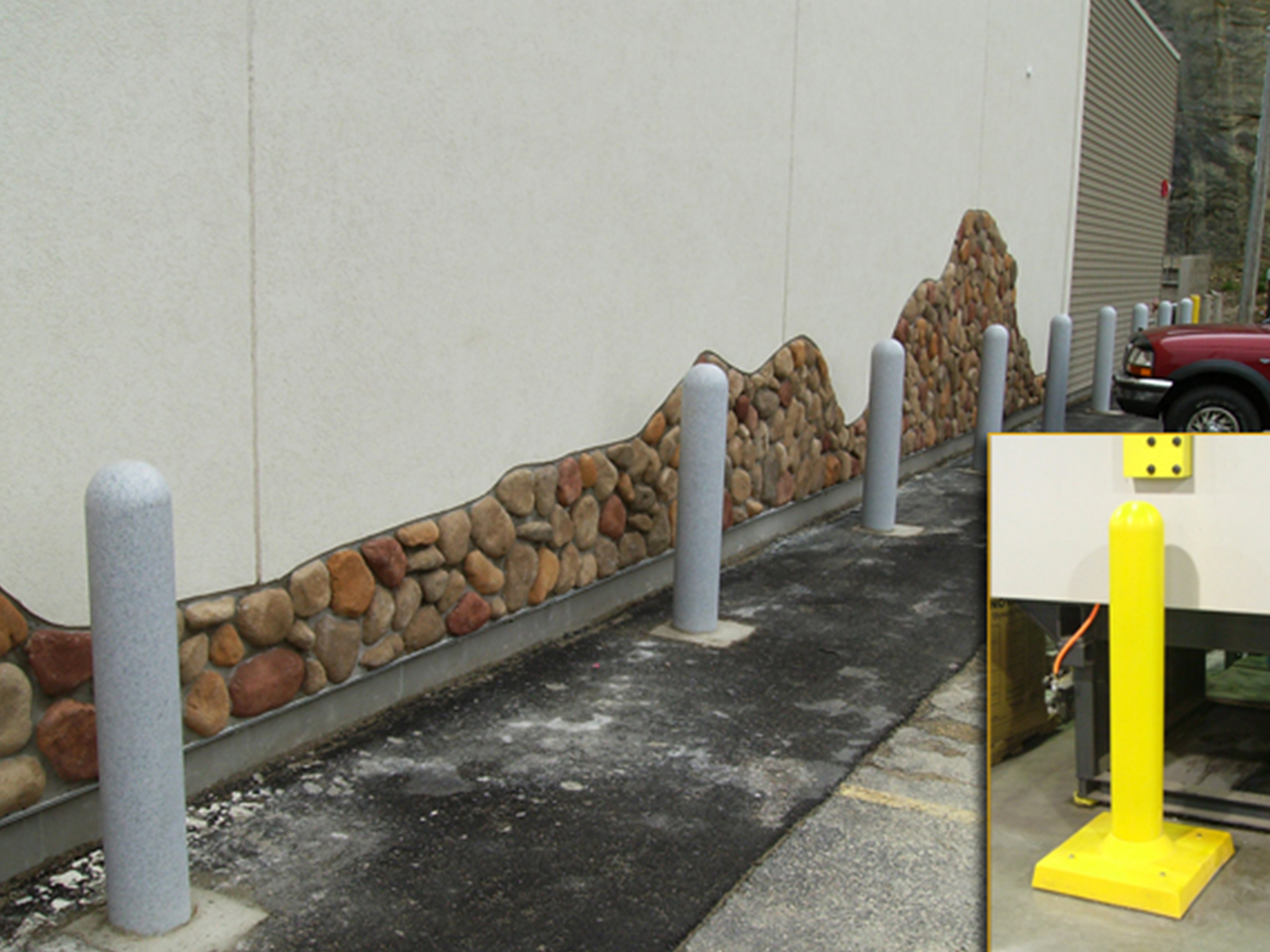 The Precast Bollard will eliminate the required maintenance of painting and priming steel pipes. The Precast Bollard is a polyethylene piece of pipe, with a domed top, that is designed to have concrete poured into it for added strength. It's purpose is to provide protection to areas or structures. We have seen many people get an old piece of weld pipe or something similar and throw concrete into it. Whether they decide to paint it or not, before too long, it becomes a real eye sore. Why paint and have any maintenance to a bollard at all, life is to short to go back and rework bollards, just do it right the first time, with the maintenance free Precast Bollard.
Size – 4″, Description – 7′ TALL BOLLARD
Size – 7.5″, Description – 7′ TALL BOLLARD
BOLLARD ACCESSORIES
9-Spot Funnel
Pour Rack
PLASTIC BOLLARD OUTER COVER AVAILABLE IN ASSORTMENTS OF COLORS
Yellow, Blue, Red, Granite Dark Gray, Granite Light Gray, Brown Granite, and Black are the colors that are standard for us. We will color match or do any color on our color wheel for quantities of 75 bollards or more.